Phonak Marvel 2.0 reviews page
Phonak Audeo Marvel 'made for all'
When we say love at first sound, we don't just mean the first time you try on Marvel, but each and every time you wear them! Enjoy better speech understanding in noise, less listening effort and be amazed at just how well your hearing aids perform in your everyday life.
Connects to smartphones, TV and more
Phonak Audéo Marvel can connect directly to either your iOS or Android smartphone or other Bluetooth® enabled phones. With Phonak TV Connector, a simple plug and play solution you can enjoy your favourite TV programs and movies. Use Marvel hearing aids for hands-free calls and for listening to TV, music, e-books, podcasts and so much more. Always in top rated sound quality when streaming. It's just like using wireless headphones – except maybe even better, because Marvel hearing aids can distinguish between streamed speech and music signals, and automatically adjust to give you an optimised sound quality.
Available with powerful rechargeable technology, Marvel are easy to use, quick to charge and offer a full day of hearing including streaming. This means no more hassles with disposable batteries!
Phonak's new digital service platform is dedicated to improve your personal listening needs. By using the myPhonak app you get access to the Hearing Diary and Remote support services so that your hearing care professional can customise your personal listening experience in real-time.   
Ratings of 4 experienced testers: March 2019
 More detailed review due May, 2019 
"Phonak have done it again…."
"My hearing aids are better after a successful session with Rob in Chesterfield – and me at home!"  
"The charger is better"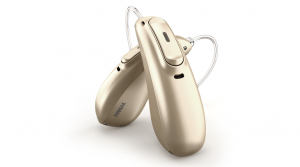 Marvel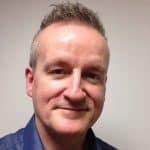 If your hearing aid has a solid green light when out of the charger: hold the bottom of the button down for 15 seconds place
Read More »