Oticon Alta2 Pro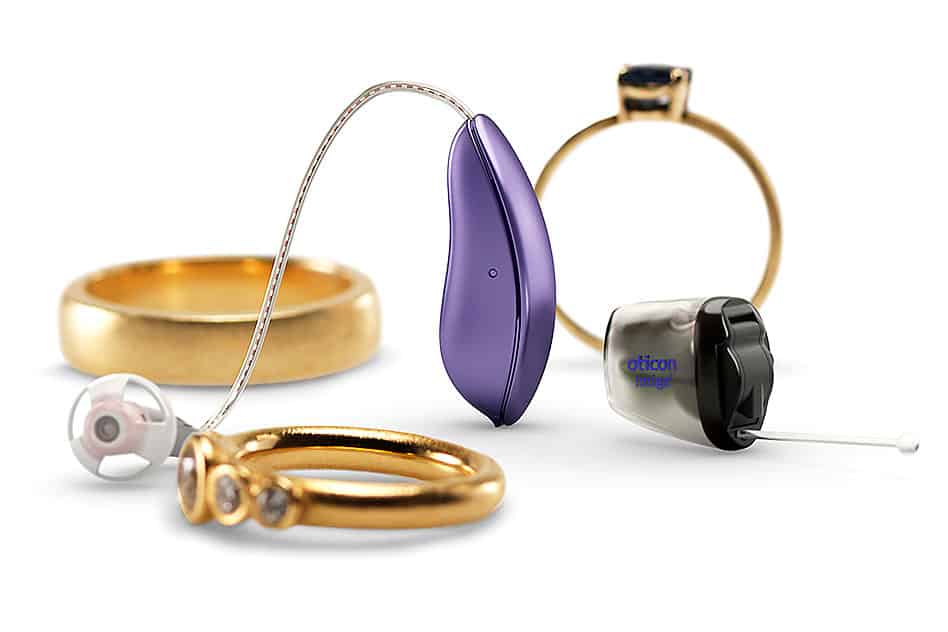 ALTA 2 Pro Design RITE (Premium hearing aid – RIC style, also available in RIC with button & IIC invisible)
"Alta2 Pro Design RITE – for active communication:  A great hearing solution is one that will give you clear speech understanding, ensure you don't feel tired at the end of the day and deliver sound that sounds natural to you. Alta2 will give you all this in the most discreet devices possible. Alta2 comes with every one of Oticon's BrainHearing™ technologies. These technologies work together to give you excellent sound quality – in all types of situations.
Everything shaped for you:  Alta2 is more than just excellent sound quality. It is also the most customisable hearing aid we have ever made. Your hearing is a personal as your DNA, and together with your hearing care professional, the sound can be shaped to match your personal listening preferences in order to provide you with the most satisfying and natural listening experience"
The best hearing aid you can buy: IF you like mellower sound production AND an extremely discrete instrument. Will be preferred by music-lovers and musicians. In today's competitive market, you should be able to negotiate a free trial on all hearing aids. Just ask.
Alternative: The Alta2 Pro mini RITE is slightly larger with an ear-to-ear button (less attractive and not as comfy on the ear)
---
PRICE TO PAY: Around £2800 to £3600 for a pair
(the weight, size, shape, how well it fits ergonomically to the ear; the thickness and flexibility of the wire; the shell construction, quality, finish, IP properties, construction of buttons / switches / battery compartment)
Undoubtedly the best looking hearing aid right now – Furthermore, the microphone array covered by the back section means no hair-rustling and hardly any wind noise. Aesthetically beautiful design, with back panel locking down the receiver wire. Extremely small for an aid with wireless ear-to-ear connection. A tiny critisism is a lack of any button (no room for it).
(tested for how natural sounds are; how owner's voice sounds; quality of classical and popular amplified music; naturalness of everyday quiet sounds such as indicator click, and loud sounds such as toilet flush, wind)
The Alta2 Pro has a pleasing 'mellow' sound which contrasts when compared to PHONAK VENTURE, GN RESOUND LiNX2, SIEMENS PRIMAX.
BACKGROUND NOISE PERFORMANCE:
(how well the instrument appears to cope with the suppression of background noises, such as party speech babble, traffic noise, loud wind noise, car engine sound)
This surprised me. The suppression of noise seems to be almost perfect.
(from the audiologist perspective – how easy and user-friendly the programming software is: this can affect the quality of the results for the end-user)
Wireless connection is excellent via FittingLink. The feedback controller still seems unsteady causing the product to whistle a little more readily than others – but much improved. Programming is sometimes slow and uncertain, perhaps a little complicated.
MAINTENANCE & RUNNING COSTS:
(cost of out-of-warranty repairs, cost of shell repairs, spare parts, ease of procuring replacement parts, consumables such as domes, wax guards, receiver wires; shell integrity when put under stress)
Parts are too expensive, domes are still a clear colour which is a bad idea if one ever comes off loose in your ear, receiver wires are fitted by pushing in to place – rather imprecise.
The point of this hearing aid is that its a bit more natural sounding than some others I've tried AND it's very small with almost no hair-rustle. The Streamer is a lovely piece of kit, if you are willing to wear a neck-worn accessory. The additional TV Connectline is great as is the Remote Mic.
Overall Score – in Premium range